Payment processing is a critical operation for businesses wherein leaders have visibility into deposit transactions, can mitigate possible fraudulent transactions, and can view any bottlenecks or issues that may be occurring. This can be a tedious task requiring significant manual labor./p>
Finance teams may need to go into the company system to view transactions, look for trends, search through historical transactions, and determine issues. However, automation has helped to replace this process, providing an easier way for customers to pay while enhancing visibility and reducing manual tasks for financial teams. Transaction management software enables businesses to have a seamless process from start to finish.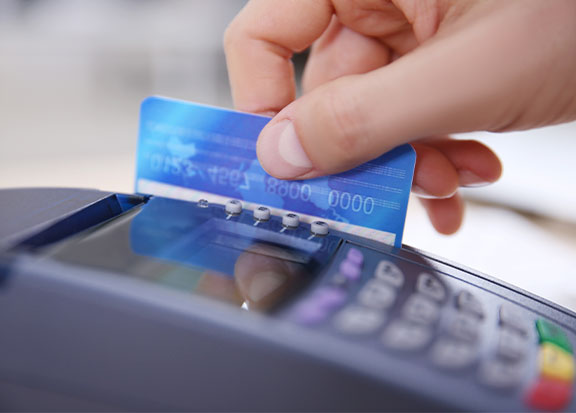 Streamlining Transaction Management and Payment Processing
With transaction management, leaders need to ensure that their financial transactions and any operations related to those transactions are functioning appropriately. Transaction management software helps organizations manage all of their transactions. Some software may only be able to handle digital transactions while others can handle a variety of transactions, whether digital or paper. Helping with the creation, execution, and storage of transactions and related documents, transaction management software keeps everything compliant and secure.
Financial transactions are an important part of the relationship between vendor and customer. It benefits both the customer and the business to have a fully functioning and streamlined transaction. With transaction management software that is finicky, slower, or creates issues, the customer experience can be affected and businesses could fall behind their competitors.
By using the platform, rather than relying solely on manual processes, you're relying on automated technology processes to perform functions quickly, efficiently, and accurately, making the entire process optimized and improved.
Take banks, for example. By using Exela's transaction management software, banks can offer their customers a variety of ways to pay their bills. Customers can select how they pay their bill, whether through ACH, check, credit card, debit card, etc. Once the payment is made, that transaction is completely visible to the bank, providing a complete auditable trail. Using software and automating transaction management results in cost reduction and increases efficiency and accuracy.
Exela's Transaction management software can also be used for exception processing and managing rejections and reconciliation. For example, a transportation company may use physical invoices that need to be scanned into the system. Since paper invoices and bills require a manual capture process, some of the transactions are missing pertinent information. While document types and fields are automatically populated, the software can flag any transaction that may be missing details, allowing users to easily access their transaction information through a secure web portal and add the missing information or reach out to the customer to obtain the information.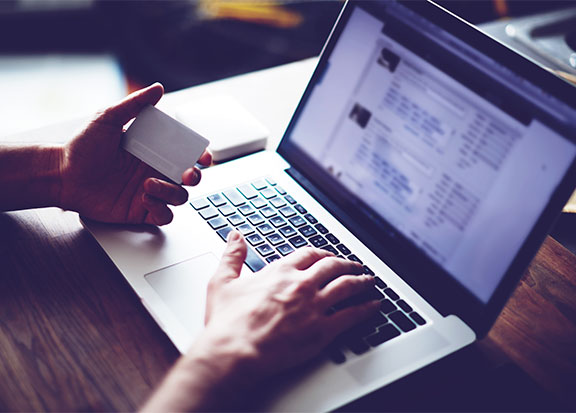 Improving Payments with Transaction Management Software
Using transaction management software, businesses can see a serious improvement in their customer relationships, cash flow, and more. Here are some of the benefits transaction management software can offer.
Optimizing the Transaction Process
Automating the transaction management workflow creates a chain of custody for each transaction while freeing up resources. Rather than spending time on manual tasks, financial teams can instead focus on other key operations. Not only that, manual tasks are prone to errors while automation is more accurate.
Auditing Transactions
This is another task that was once manual and significantly time-consuming. However, automation software can quickly audit each transaction from start to finish. You can look at your historical transactions or recent transactions or search for the transaction of a particular customer.
Enhanced Customer Experience
Transactions are a major component of a customer experience. If customers find that transacting is difficult, complicated, or requires extra steps from them, they're more likely to report that as a negative experience. Whereas if a company provides a smooth and seamless transaction platform that allows customers to pay quickly, using the payment method they want, with as few steps as possible, this provides a great customer experience.
Increased Savings
Transaction management software increases savings in multiple ways. First of all, with software in place, a lot of the transaction process is automated, which reduces the amount of work employees perform. Transactions are streamlined, visibility is improved, and some software can provide reports to gather key insights into the transaction process. All of this can be done in a fraction of the time it would take a single employee to do the task.
Another way it may save money is by encouraging customers to use online payments rather than sending in paper payments. With the cost of paper rising, the decrease in paper usage can turn into significant cost savings for companies.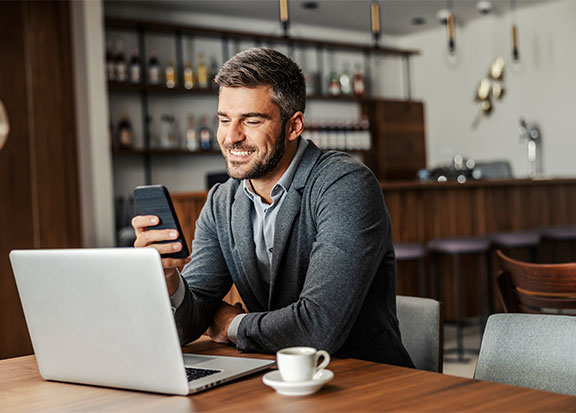 Enhance Payment Processing with an Exela-Hosted Software and Mobile Solution
While some businesses may choose to outsource their payment processing, transaction software enables companies to keep their operations in-house. However, depending on the software, this can also present a challenge as some software is unable to integrate into existing legacy systems. The software also often requires on-premise hosting, creating another layer of implementation and maintenance to consider.
The good news? We have the solution. Exela's Transaction Management System (TMS) is advanced software that supports payment processing with cloud resiliency while simplifying and streamlining payment operations. Not only does TMS perform remittance processing and electronic clearing, but it also captures and processes full-page documents while providing a variety of data entry tools.
TMS integrates into your backend systems easily and its modular architecture allows for scalability and reliability while excelling at processing high-volume payments. Bank-agnostic and hardware-agnostic, TMS fits into customers' needs without restriction.
Exela hosts TMS in its Azure cloud, enabling companies to access the software and maintain their operations in-house. With its online portal, teams can view and resolve transactions easily. The platform offers an end-to-end workflow, from capturing and accepting payments to providing dashboard reports. The system processes print and digital deposits as a single workflow and processes payments with supporting documents such as invoices, structured or unstructured forms, tax forms, etc.. TMS prevents duplicate payments with real-time duplicate check detection and correction.
With its remote mobile capture, customers can easily transact using the payment method and transaction method they prefer from across the street, or from around the globe. Supporting both Android and IOS interfaces, TMS offers a mobile solution that captures checks, and coupons securely. Offering an easier way for customers to pay creates a smoother payment experience and process.
Take the Next Step for Optimized Transaction Management
Given the importance of your payment operations, it's time for leaders to improve the transaction management process using software that's flexible, advanced, and efficient. Learn more about Exela's TMS platform and what it can offer you!