As businesses know, customer experience is a top priority and businesses can't afford to drop the ball when it comes to customer support. Up to 89% of consumers have switched to a competitor after a poor customer experience. By contrast, companies that focus on a positive customer experience are 60% more profitable. The contact center has become the front line in delivering seamless customer experiences. But is managing an in-house customer call center the best approach for your business? Or, would call center outsourcing make more sense? In this article, we delve into everything you need to know about call center services and outsourcing.
What You Need to Know about Call Center Services
Call center services are more than just answering calls. They're your business's first line of defense in maintaining customer relationships, resolving problems, and offering product or service support. The services range from technical help desks to telemarketing, lead generation, customer support, and even crisis management.
In essence, call center services have to maintain the delicate balance between being cost-effective and providing quality customer support. To achieve this, they rely on a combination of skilled personnel, cutting-edge technology, and proven strategies. But these can be demanding to manage in-house, particularly for small to medium enterprises (SMEs) who have limited resources. That's where call center outsourcing comes in.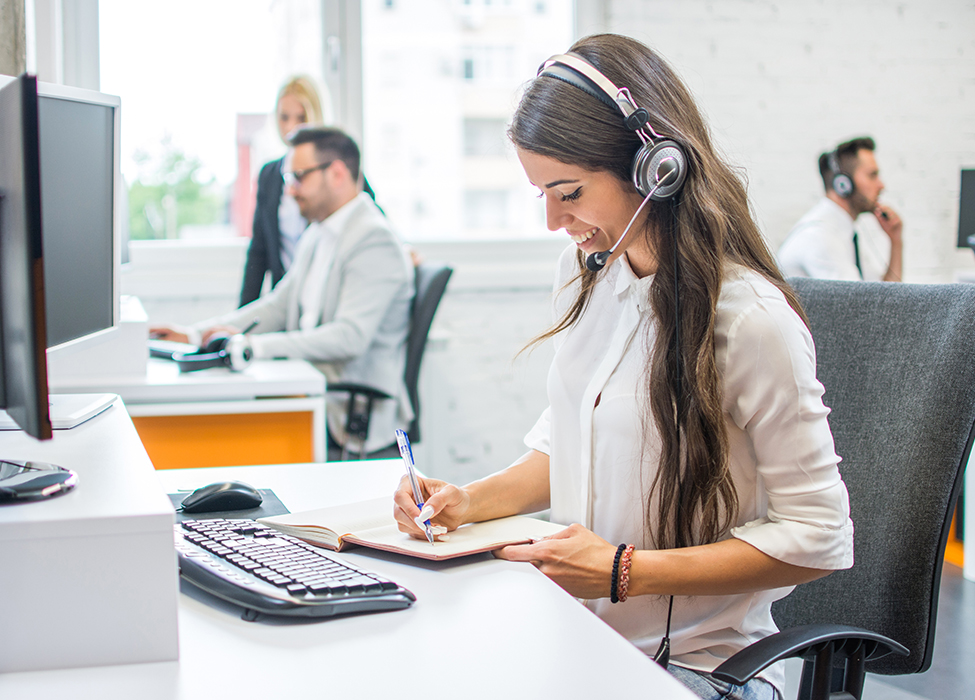 The Pros and Cons of Call Center Outsourcing
Call center outsourcing involves entrusting your customer service operations to a third-party company. But like any other business decision, it comes with its benefits and downsides.
Pros:
Cost-Effective: Outsourcing eliminates the overhead costs that come with running an in-house contact center, such as recruiting, training, salaries, and technology upgrades. With an outsourcing partner, you only pay for the service package you need.
24/7 Availability: As businesses operate in an increasingly global market, customer support has to be available around the clock. Outsourcing partners have teams across different time zones, ensuring that someone is always available to handle customer queries.
Access to Expertise and Technology: Call center outsourcing companies are experts in their field. They are equipped with the latest technology and have a team of well-trained professionals to handle customer interactions. This means your customers will receive a higher level of service.
Cons:
Less Control: When you outsource, you lose direct control over how your customer service is handled. Although you can set guidelines, you will have to trust your outsourcing partner to represent your brand accurately.
Potential Quality Issues: Not all outsourcing companies deliver the same quality of service. If you don't carefully vet your provider, you may risk damaging your brand's reputation.
When is it Time to Outsource?
Recognizing the right time to outsource is crucial for your business. Here are a few indicators that it might be time:
Rapid Business Growth: If your company is growing faster than you can keep up with hiring and training customer service staff, call center outsourcing is a viable option.
Customer Complaints Increasing: When your customers are frequently expressing dissatisfaction with the speed or quality of support, outsourcing can provide a quick and effective solution.
Budget Constraints: If maintaining an in-house contact center is straining your resources, outsourcing is a more cost-effective solution.
Need for 24/7 Support: If your business is expanding into new markets across different time zones, an outsourcing partner can provide the around-the-clock support your customers need.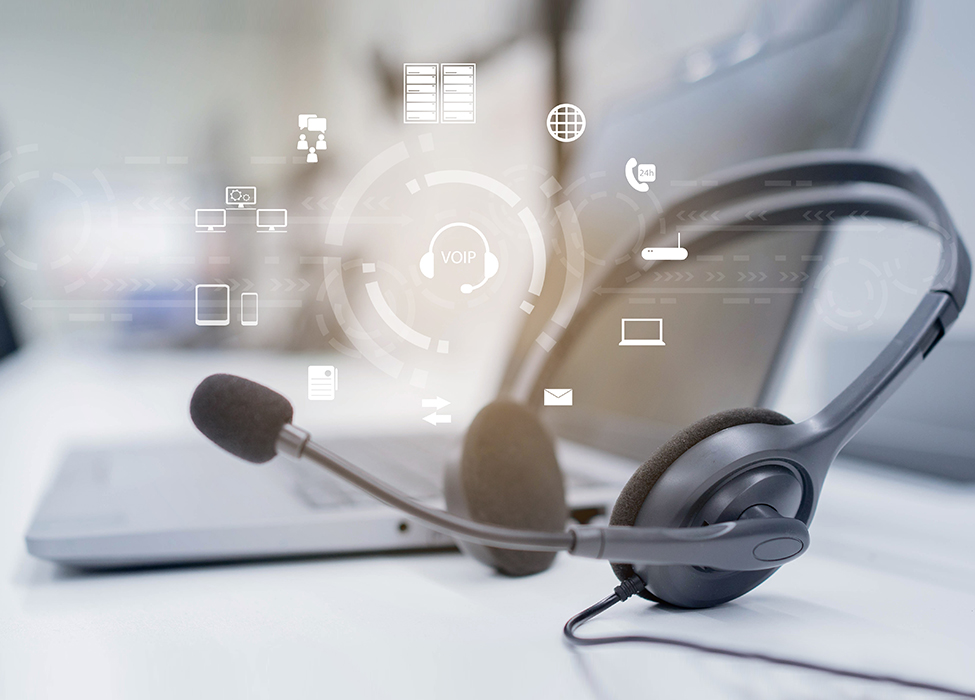 Blending Technology and Human Touch in Outsourced Call Center Services
The successful implementation of outsourced calling services hinges on a harmonious blend of technology and people. On the one hand, technology enables efficiency and effectiveness. Advanced tools such as automatic dialers, interactive voice response systems, and CRM software streamline processes, improve call handling times, and provide personalized service. Artificial intelligence and machine learning technologies can also help analyze call data for better decision-making and performance improvement.
On the other hand, no amount of technology can replace the human touch which is crucial for customer interaction. Skilled, empathetic, and customer-centric agents are the heart of call center services. They handle complex customer queries, empathize with customers during challenging situations, and provide the human interaction that customers appreciate. Therefore, the real power of call center outsourcing lies in the strategic blend of cutting-edge technology and well-trained, customer-oriented personnel. When these two aspects work in harmony, businesses can offer top-notch, consistent, and reliable customer support through their outsourced contact centers.
Exela's Commitment to Transformative Call Center Services
With Exela's Call Center Services, businesses can convert their pain points into stepping stones toward remarkable growth and customer satisfaction. Overwhelmed by limited resources or the inability to scale? Exela offers a practical, cost-effective solution that not only scales with your growth but also eliminates the need for you to invest in an expensive in-house infrastructure. Worried about compliance issues? With our rigorous adherence to applicable laws and regulations, we provide peace of mind and ensure your contact center operations are above reproach.
Our experience of over 30 years coupled with our global network, state-of-the-art technology, and unwavering customer focus makes us a preferred choice for businesses. However, our approach goes beyond just offering services. We focus on outcomes. For instance, when you partner with us, you aren't just getting a call center service. You're tapping into a system engineered to enhance customer satisfaction, increase sales, and significantly reduce costs.
We provide tailored solutions to match your specific business needs, all while maintaining an impressive standard of service. Our team's expertise in technical areas ensures high-quality customer interaction, and our dedication to meeting your Service Level Agreements (SLAs) means you can expect us to consistently deliver to your specifications. Plus, our services are available 24/7, ensuring we're there when your customers need us.
Our approach to workforce management, enhanced by predictive analytics, ensures you have the right staff levels to meet demand at any given time. Our dedication to data analysis offers you deeper insights into who is calling and why, allowing for continuous improvement in your customer service delivery. Moreover, our ability to provide a seamless customer experience across multiple channels positions your business to meet and exceed the expectations of the modern, omni-channel customer.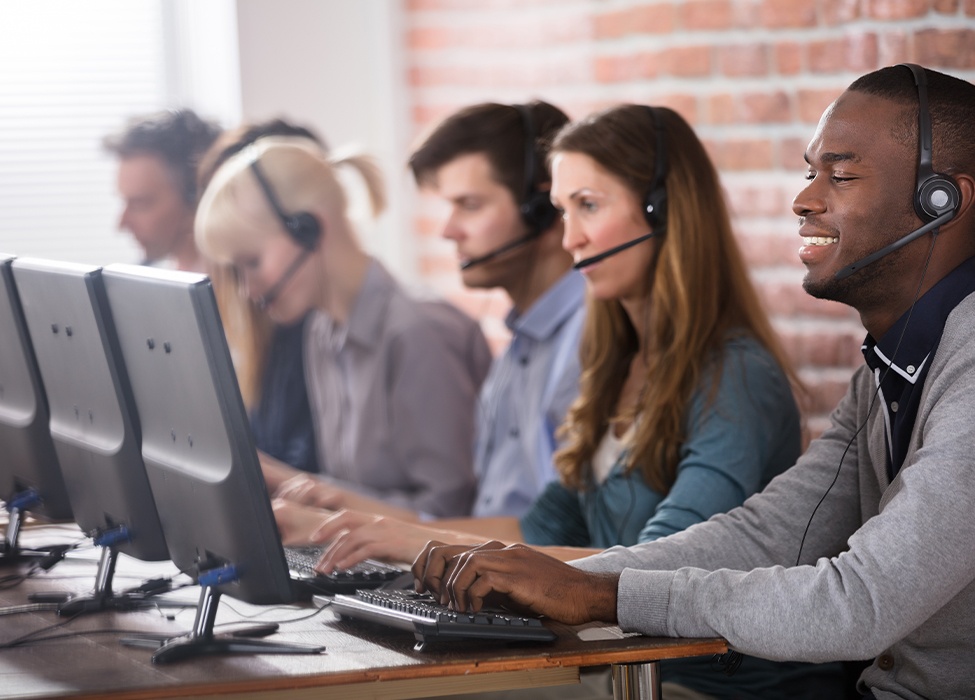 With Exela, you'll see more than just the outsourcing of your contact center needs. You will witness a transformation in your customer service delivery, an increase in customer satisfaction, and a substantial reduction in costs, all provided through a service model that delivers the resilience and redundancy necessary for business continuity. We are able to apply knowledge, insight and proven strategies obtained from years of contact center experience to your company's project plan. Let your team focus on more complex tasks and what they do best - your core business, and allow Exela to focus on what we do best – contact center! In a world where customer experience is paramount, Exela stands ready to propel your business to new heights.
Empowering Your Business with Exela: The Future of Call Center Services
Call center outsourcing looks different for every business which is why it's important for businesses to partner with a company that tailors solutions to their needs. At Exela, we do just that. Outsourcing your call center services can be a game-changer in providing superior customer service and driving business growth. Learn more about our Contact Center Services today.