With businesses spread across borders and teams working in a hybrid environment, it is crucial to have effective project management, and seamless team collaboration is essential for achieving this success. Managers face numerous challenges, including coordinating projects, ensuring efficient communication, and meeting deadlines within increasingly complex tasks. To address these challenges, project management collaboration platforms have become invaluable tools.
In this blog, we will explore how managers can boost productivity and team synergy by leveraging project management software and fostering a culture of collaboration.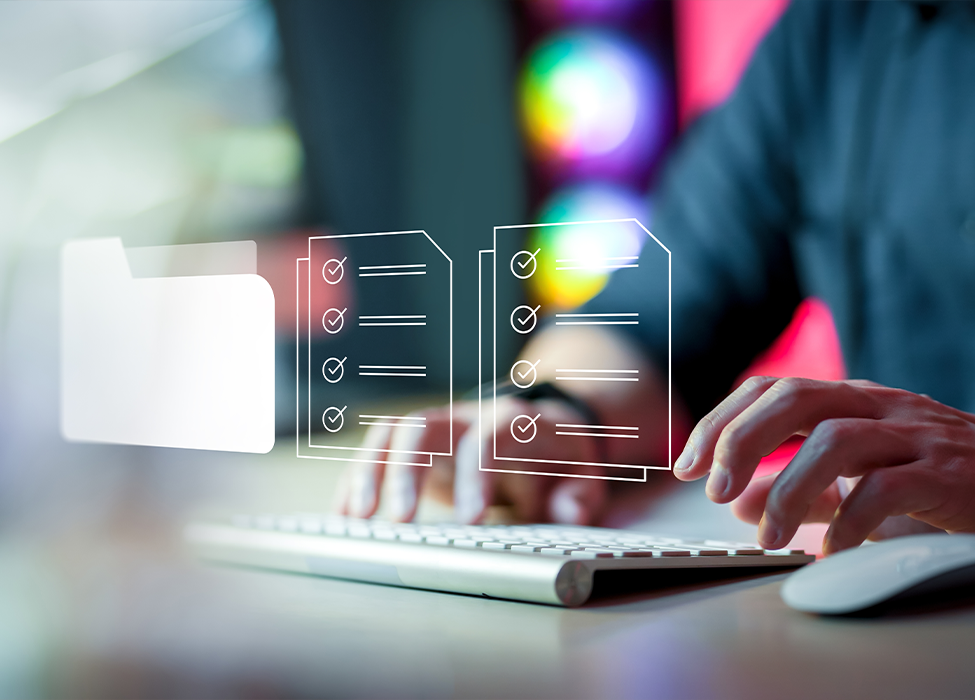 The Power of Project Management Software
Project management software is a game-changer for modern businesses. It offers a structured and organized approach to planning, executing, and monitoring projects.
According to a McKinsey survey, it was found that, in the course of one week, the typical employee allocates approximately 28% of their working hours to the activities of reading and responding to emails, with an additional 19% dedicated to searching for and collecting information. This means that almost half of your workweek is absorbed by administrative tasks! Utilizing a smart project management and collaboration tool can substantially expedite these tasks.
Here are some key ways in which project management software helps managers:
Easier Task Management: Project management software allows managers to efficiently divide projects into smaller tasks and assign them to team members. This ensures that everyone is updated, knowing when to pick their tasks and when to deliver outcomes.
Deadline Tracking: Utilizing project management software enables managers to set clear deadlines and track progress, reducing the risk of missed milestones.
Resource Allocation: Efficient allocation of resources is crucial. Project management software helps assign team members tasks based on their skills and availability.
Document Management: Centralized storage for project documents ensures that team members have access to the latest information, reducing confusion and duplication of efforts.
Reporting and Analytics: Project management software also makes it easier for managers to gather insights into project performance and make data-driven decisions to optimize processes.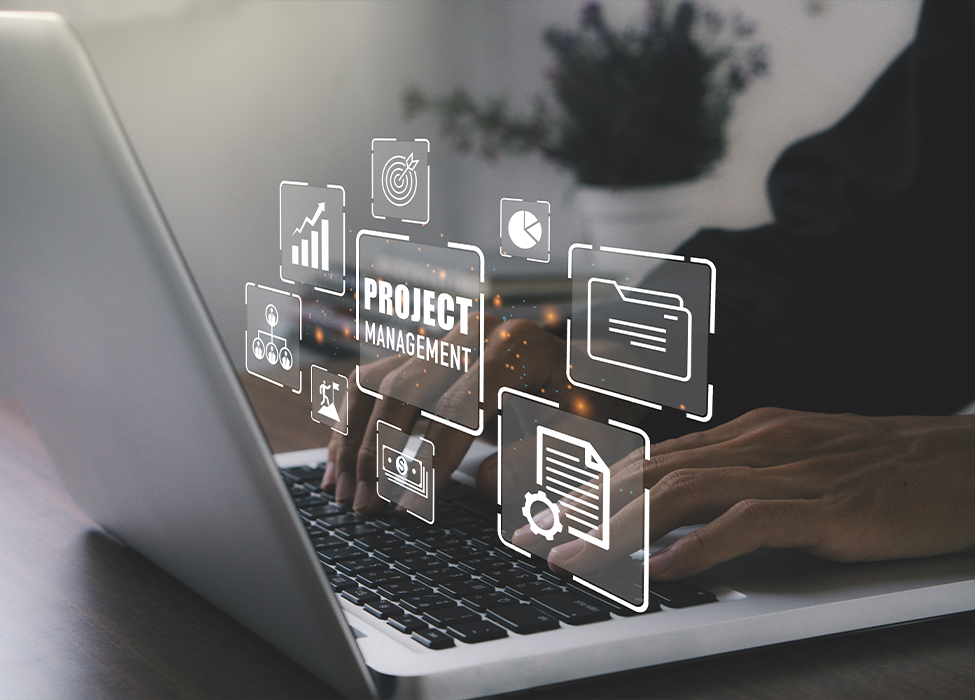 While project management is crucial, we cannot overlook the importance of effective team collaboration, which is the bedrock of any successful project. Project management platforms play a pivotal role in promoting team collaboration in several ways, including:
Real-Time Communication: Many project management tools offer chat and messaging features. Team members can communicate instantly, reducing the need for lengthy email chains or meetings. This is especially handy when many team members work on a project; corrections and feedback take much time over emails. Being able to reach out to each other through messaging quickly enables employees to be more productive.
Collaborative Workspaces: These platforms provide shared spaces where team members can collaborate on documents, share ideas, and provide feedback in real time.
Transparency: By making project details, progress, and updates easily accessible, project management software ensures that team members are on the same page.
Task Comments and Notifications: Team members can leave comments and receive notifications about task updates, which streamlines communication and minimizes misunderstandings.
What to Look for in a Project Management Software?
While we understand how useful project management software is, it is important to choose the right one from the pool of available options in the market. When choosing project management software, a user-friendly interface is key to ensure team adoption. Effective task management capabilities, including task creation, assignment, and tracking with features like priorities, due dates, and dependencies, are essential for project planning. Also look for collaboration features such as chat, comments, and notifications that facilitate seamless team communication and discussion of tasks and projects.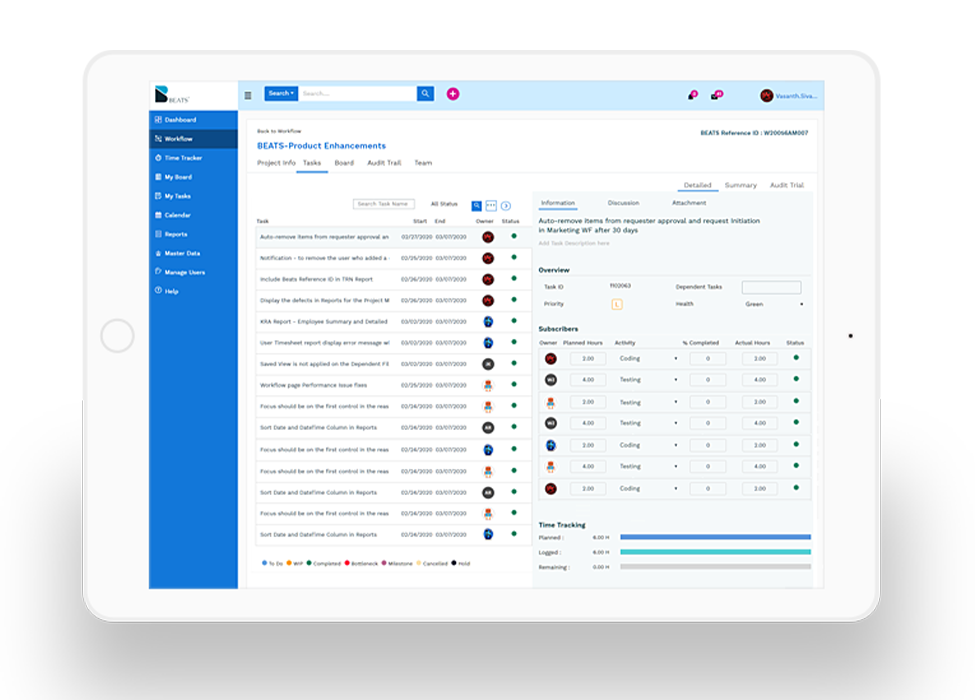 Exela's BEATS Collaborative Workflow Management Software
Exela's collaborative workflow management software, BEATS, offers a collaborative, high-powered platform for workflow and project management. BEATS is an all-in-one project management tool that provides a comprehensive set of features to enhance project communication and teamwork for your team.
With our robust workflow management software, users can effortlessly collaborate through our intuitive web interfaces. Enjoy complete visibility into your project's progress and expedite your route to completion. Designed to streamline your team's workflow with an intuitive interface, it offers powerful functionalities including:
Dynamic dashboard
Integrated communication tools
Workflow management and builder
Seamless system integration
Configurable and adaptable solution
Easy project management and collaboration

Project management collaboration platforms have revolutionized how teams work together and manage projects. By harnessing the power of project management software and fostering a culture of team collaboration, managers can significantly boost productivity and team synergy.
So, choose the right project management software that suits your team's needs, and watch your productivity and collaboration reach new heights. Get in touch with us to learn more.